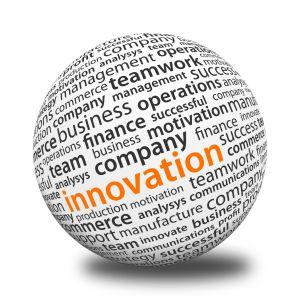 Automation Controls Inc. is a 50 year old controls company located in Newport News VA. We're an unusual company with experienced people, advanced software and automated production equipment.
Our specialty is producing control panels for original equipment manufacturers. Companies that try us become long term customers because we offer something they can't find anywhere else.
The company worked locally for 20 years, regionally for 15 years and nationally since 2002. Below is a quick company history showing how we became the company we are today.
Stage 1 • 17 Years
1966 – Automation Controls Inc. was formed by Bob Felch. He was working for Combustion Engineering traveling the US starting up large process control projects. His last was the national research laboratory in Newport News VA originally called Continuous Electronic Beam Accelerator Fafility (CEBAF), now called Jefferson Lab. He got tired of traveling and decided to stay in Newport News and start up his own company.
The company was initially successful because it was unique. They produced control panels and provided instrumentation to local industry with on-site start up and calibration services before other companies.
Stage 2 • 10 Years
1983 – The US government started issuing grants to municipalities to speed implementation of the Water Quality Act. The company grew and became a regional control systems integrator to serve this new and growing municipal water market. The company was extremely successful for several years, but as new regional competitors multiplied to service this new growing market the business started changing.
1993 – Bob Felch sold Automation Controls to Bob Lambert. It was a natural transition because they had been working together for ten years.
Stage 3 • 8 Years
1994 – We continued the previous business model. Our focus continued to be the growing municipal water market and our control systems integration business. As this market matured it became a low price contractor business. When this happened it became difficult for us to compete and remain profitable.
1996  – We dramatically reduced company size. This was difficult, but it was an important change. Being smaller allowed us to compete and remain profitable, and allowed us to change our focus. We stopped pursuing large system integration projects and started pursuing small process control projects.
1998  – We started using a new business model. Our new business focus became working with equipment manufacturers across the US. We started redesigning our business to make our company more attractive to them. Our goal was to make our company an equipment manufacturer's ideal panel shop.
2000 – We started using new business software. We now automate estimating, document generation, parts management, production scheduling, and shipping logistics. This was our first big step toward becoming an equipment manufacturer's ideal panel shop.
Stage 4 • 15 Years
2002 – We started a new marketing campaign using the OEM Panels brand. This introduced us to new customers across the US and new applications. Our customer base and revenue started growing and this allowed us to continue investing in new technology to provide more service and better pricing.
2004 – We started using new automated production equipment. We started machine cutting, stripping and labeling wires for 100% repeat panels. This allowed us to produce their wires before their parts arrived. This added scheduling flexibility for 100% repeat panels and improved their delivery and pricing.
2008 – We started using new design software. It now produces the data our automated production equipment will use while we're designing a panel. This allows us to produce wires for all panels before their parts arrive. This adds scheduling flexibility for all panels and improves their delivery and pricing.
2012 – We started using a new business software feature. It now produces the data our design software and automated production equipment will use while we're quoting a panel. This allows us to plan our design and production before we receive an order.
2014 – We started using new color graphic printing equipment. It now produces our color graphic door and device and terminal labels. We create attractive panel door graphic artwork using our customer's brand identity. These are color graphic precision cut out labels with an industrial adhesive backing.
2016 – We moved into a new building. We purchased the building in 2008 and renovated it in 2015. This expanded our production space by 50% and allows us to streamline production and increase capacity.