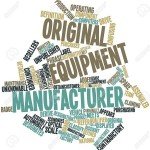 Long term success as a control panel manufacturer comes from always being better than your competition. We do this by being aware of new ideas and adopting better ways of doing things before our competitors. This keeps us one step ahead.
It doesn't matter what you're thinking right now, the future will be different than you imagine. And the events or changes that cause it to be different aren't even on your radar. So the smart play is to hedge your bets by staying aware and staying ahead
Staying ahead
Stage 1: When our company was new we were successful because we were unique. Our founding owner worked for Combustion Engineering traveling the US starting up large process control projects. When he got tired of traveling he became a control panel manufacturer specializing in process control applications.
Stage 2: For the next 20 years we were successful because of our reputation. End Users and Consulting Engineers listed us as the specified control panel manufacturer on regional projects. Over time new competitors appeared and our reputation was no longer enough.
Stage 3: As competition intensifies we're successful because of our organization. We developed business and data models for our ideal control panel manufacturer, developed a database application around them, and started running our business with it. Now we help companies be leaner and more successful.
Organizational Excellence
Our competitive business advantage is our entire organization. Our business model keeps us focused on providing our customers what they need when they need it. And our data model gives us fast access to the information we need when we need it. This allows us to keep providing the level of service our customers have come to expect.
This is another way we're different. Most control panel manufacturers don't have the inclination or resources to develop business or data models. Most operate and quote panels by calculating material cost and guessing at the labor based on past experience. Our experience is this doesn't always work well.
Parts Data Model
Purchasing
Mfr
Part No
Vendor
Base Price
Multiplier
Description
Datasheet
Physical

Height
Width
Depth
Weight
Mounting

Panel Mounted
DIN Rail Mounted
Enclosure Mounted
No of Connections

Power Connections
Control Connections
Analog Connections
Connection Wiring

Connection Location
Connection Direction
Wire Size
Strip Length
Labor Calculation Matrix
When we built Parts Data Model we ran time studies to determine the time it takes each department (Design, CAD, Mfg, QC) to deal with each attribute. This is what allows us to quickly and accurately estimate control panels using hundreds of material and labor calculations with repeatable results.
Needless to say this is an arduous undertaking. Everyone has their own ideas about how things should be done and how long it takes to do them based on their experience. We developed standard labor methods with our best people, normalized the times for each labor method, and included them in our labor matrix.
We continue to adjust these labor times as we become more efficient. Accurate labor times allow us to be more competitive and provide better production and delivery schedule accuracy.
| | | | | |
| --- | --- | --- | --- | --- |
| Part Attribute | Design Minutes | CAD Minutes | Mfg Minutes | QC Minutes |
| Backpanel Mounted | A | B | C | D |
| Enclosure Mounted | E | F | G | H |
| Rail Mounted | I | J | K | L |
| Power Connection | M | N | O | P |
| Digital Connection | Q | R | S | T |
| Analog Connection | U | V | W | X |