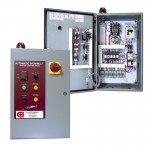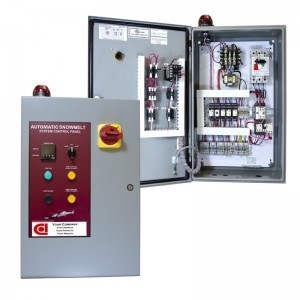 Well designed and visually appealing equipment control panels generally help equipment sales. The more important the equipment, the more likely your control panels affect how people feel about your equipment package.
Control panels can be a deciding factor when it's a close call.
If your control panels aren't great, improving them can help sales.
Customers choose your equipment over your competition when they feel you offer the best package. When your equipment and control panels are better than your competition, customers feel better about your package.
1 • Marketing your control panels
Marketing your control panels makes sense when they're well designed and visually appealing. It doesn't make sense if they're the weakest part of your equipment package. If you need help making your control panels marketable find a company that specializes in producing control panels for your equipment.
Beat your competition with your equipment and your control panels. Your control panels should enhance your equipment. Your control panels should help make your equipment package unique. When customers see your equipment package as unique, attractive, and reliable customers will choose your equipment more often.
2 • Quoting control panels to specification
When you can easily quote control panels to specification, as quickly and accurately as your equipment, you're creating more opportunities to sell more equipment at a profit. Customers that want you to produce your equipment and control panels to their specification are willing to pay a premium. You welcome these opportunities.
When quoting your equipment and control panels to customer specification you have two choices.
Thoroughly review all specifications and quote everything to specification.
Review and quote the equipment to specification and quote your standard control panel.
When you can't easily quote these opportunities you turn them down or you start guessing. The problem with guessing at control panel cost is you can be off by a factor of ten and not know it. When you guess high you're out of the running. When you guess low you'll get the order, but it probably will not be profitable.
3 • Control panel specification checklist
Control panel specifications can be extensive, so you have to break them down into sections to make sense of them. This is the same technique you should use to tell a panel shop what you want them to produce for you. Below is an example of what I mean.
General

Where will the control panel be physically installed ?

City, State
Indoors (HVAC), Indoors (Ambient), Outdoors (Direct Sunlight)
Skid Mounted, Wall Mounted, Floor Mounted

Does the control panel have to be a UL Panel ? Safety Certified

Is UL 508A required ? Standard control application
Is UL 698A required ? Intrinsically Safe application

Enclosure

What's the required enclosure rating ? NEMA 12, NEMA 4, NEMA 4X
Is enclosure temperature control required ? Heating, Cooling

Power

What's the Incoming Power ? 240V 1 Phase, 480V 3 Phase, 600V 3 Phase
Is there a specified minimum Short Circuit Current Rating (SCCR) ? 10kA
Is specified Surge Protection required ?
Is specified Power Monitoring required ?
List the Outgoing Power loads ?
What's the specified Control Power voltage ? 120V, 24VDC

Controls

Are there any special requirements ?

NEMA rated Motor Starters
Variable Frequency Drives (VFD)
Programmable Logic Controller (PLC)
Operator Interface (HMI)

Are there any specified manufacturers ?

Motor Starters by Manufacturer A Model B
VFDs by Manufacturer C Model D
PLCs VFDs by Manufacturer E Model F
HMIs by Manufacturer G Model H
4 • Producing control panels to specification
The only way you get control panels you want is by specifying the requirements clearly. The problem is specifying control panels can be tricky. It's tough to find the right balance between too little and too much information. The right balance depends on who you're working with and how you're communicating.
Verbal specifications can be good or bad depending on who you're talking to.

A panel shop that knows you can fill in the unspoken details they know are important to you.
A new panel shop can't fill in the unspoken details and may not understand what you want.

Written specifications can be good or bad depending on who's reading them.

A panel shop that knows you will focus on the details they know are important to you.
A new panel shop may not see details important to you in an ocean of unimportant ones.
When you specify what you want in writing, use the shortest accurate description that clearly conveys what's important to you. An outline format or spreadsheet format works best.
5 • Verifying control panels meet the specification
Whether you specify what you want verbally or in writing, eventually you'll need to verify your panel shop is planning to produce the control panels you're expecting to receive. Make them show you what they're planning to produce before they start production.
Ideally your panel shop should provide a detailed engineering submittal for your review and approval prior to production. At a minimum it should include datasheets for each provided part, physical layout drawings, electrical schematic drawings, and field connection drawings. Whatever you do, before you place an order verify you're getting what you're expecting to receive. No surprises.