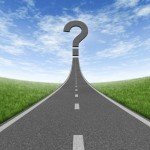 Successful companies contact us to see if we can help them be more successful. They all became successful offering unique mechanical equipment and a reputation for great service. As competition intensifies they need to continue to out think their competition and offer a better equipment package including better electrical control panels.
Companies contact us for various reasons, but there's usually a triggering event. Maybe their in-house controls guy left or their panel shop became slow to respond. Maybe a control panel problem delayed a shipment, or startup. It could be anything. Whatever the reason they all needed help.
solving recurring control panel problems
developing their standard control panels
quoting custom control panels.
Why so many Success Stories?
It's partly our attitude. We like being successful. Our view is we're all customers and vendors in a long chain of business transactions. We want our customers and vendors to be successful because it benefits us. When we help another company become more successful, we become more successful.
We believe in win-win relationships where companies win by using the strengths of the other to their advantage. We use our customer's marketing and sales abilities to expand ours, and customers use our design and production abilities to expand theirs. A success story is a win-win relationship where each company benefits.
Our customers benefit when we help them

resolve recurring control panel problems
develop their control panels with ease
quote, ship and startup their equipment on schedule

We benefit when our customers help us

become more successful through their success
understand new process applications
understand new ways of doing business
Each company will describe their success story differently. This depends on a number of factors, one of which is size. Small, Medium, and Large companies have different concerns. Below is a success story for each.