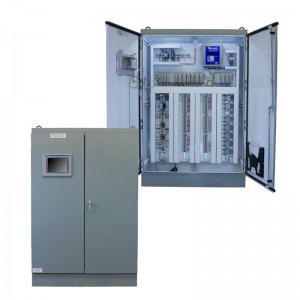 We produce control panels for selected System Integrators. We used to be one so we understand how complicated and competitive that business can be. Most build their own control panels in-house.
Some Industrial Plants and Municipalities develop their own in-house System Integrator capability to reduce their reliance on outside resources (Consulting Engineers, System Integrators, etc.) to design, implement, and maintain their plant control systems.
All of our System Integrator customers have two concerns, time and money. When a project comes up they need to develop an economical project budget and implement on time and on budget.
How do we help ?
A System Integrator's primary interest is every project runs smoothly and efficiently from beginning to end. From design through budgeting, quoting, production, delivery and system commissioning. Most work easily with electrical contractors as directed by their customer. Control panels are a specialty item and can be problematic.
Our customers have us produce their control panels because we're consistent and high service. We coordinate our control panels with their project people so their system will operate as desired after installation. We focus on the control panels so their project people can focus on other issues. This is how we help.
What's the process ?
We schedule our production and delivery to synchronize with their project schedule.
| | |
| --- | --- |
| Project Step | Interaction |
| Budgeting | They give us their specifications for review. We review and discuss our potential cost saving ideas. We provide them with a quote prior to their budget deadline. |
| Design | We make sure we're aware of any changes since budgeting. Then, we provide a detailed engineering submittal for their approval. If our submittal is rejected, we resubmit, and repeat this process until our submittal is approved. |
| Delivery | When our submittal is approved, they give us an official purchase order. |
| Support | During or after start up, if a control panel problem is discovered they call us for support. We help them diagnose and correct the problem. If we made a mistake it's our problem. |