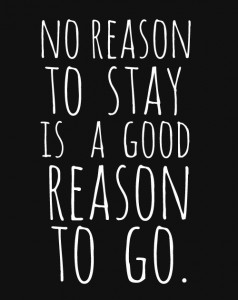 Never change panel shops without a good reason. It can be a painful process so look for reasons not to change. A good reason to change is you can't think of a reason not to. Another good reason is your current panel shop is okay not great and you keep having control panel problems. These are your signs.
You choose what you do about the signs. Ignore them, or pay attention to them so you know why and when you're ready to change.
The Top 3 Reasons why Equipment Manufacturers change Panel Shops.
Our panel shop can't provide what we want
Our control panels create too many problems
Control panels don't add enough value
Can changing panel shops help ?
Changing panel shops can help if you pick the right one. There are~5,000 UL 508A Panel Shops to choose from. No two are alike. Most are small and service their local market. And most specialize in a specific controls market segment (Process Controls, Building Controls, Machine Controls, etc.).
To pick the right panel shop you have to figure out what you want. See Control Panel Builder basics for OEMs for guidance because figuring out what you want is often the hardest part. When you figure it out you have to talk with or visit each prospective panel builder and decide which one can best delivery what you want.

If you're serious about changing panel shops, think about what you want from your next one. Think about what you want to be able to do. The Top 3 things Equipment Manufacturers say they want to be able to do are,
Solve control panel problems before they create other problems.
Redesign our standard control panels to improve cost, functionality and appearance.
Quote and produce custom control panels per customer specification with ease.
Write down what you want
If you're serious, write down everything you do and don't like about your current panel shop and what you'd like from your ideal panel shop. Do a cost benefit analysis to compare your current panel shop with your ideal panel shop.
OPTION A – Your current panel shop
Work
Your Current Costs
Perceived Company Benefits
Product Development
Engineering / Sales
Answers
Panel Design
Engineering
Answer
Panel Documentation
CAD / Clerical
Answers
Panel Components
Purchasing / Inventory
Answer
Panel Production
Production
Answers
Panel Quality Control
Quality Control
Answer
Assembled Panels
Inventory
Answers
Technical Support
Engineering
Answer
OPTION B – Your ideal panel shop
Work
Ideal Company Costs
Desired Company Benefits
Assembled Panels
Purchasing / Inventory
Less Expensive
Product Development
None
Better Products
Panel Design
None
Beter Designs
Panel Documentation
None
Better Documentation
Panel Production
None
Better Production
Panel Quality Control
None
Better Quality
Panel Delivery
None
Better Delivery
Technical Support
None
Better Technical Support
Start searching for your next panel shop
When you decide to change panel shops and know what you want from a new one, assemble the following information and start your search. See Control Panel Builder basics for OEMs for some guidance.
Existing Panel Information

Photos
Drawings
Bill of Materials
Desired Changes

Desired Procurement Information

Cost (Dollars)
Order Size (Quantity per Order)
Order Delivery (Weeks After Order)
Totals (Estimated Annual Quantity)