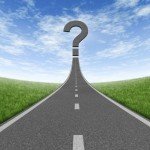 Successful companies continue to out think their competition. Successful equipment manufacturers continue to provide better equipment packages including better electrical control panels. Some companies use us to
Increase capability without adding people
Reduce cost
Eliminate problems
They contact us for their reasons, but there's usually a trigger. Their controls guy left.  Their panel shop was slow to respond. A control panel problem delayed a shipment, or a startup. Whatever the reason they needed help.
Successful companies like us
Successful companies like us because, like them, we're always striving to be better than the competition. It's a way of thinking that constantly leads to better ways of doing things. We're both customers and vendors in a long chain of business transactions. When we help each other be more successful we both benefit.
We build win-win relationships. Each company wins by using the strengths of the other to their advantage. Our customers win by using our design and production abilities to their advantage and we win by using their marketing and sales abilities to ours. A success story is a win-win relationship where each company benefits.
THEY BENEFIT when we help them
resolve recurring control panel problems
develop their control panels with ease
quote, ship and startup their equipment on schedule
WE BENEFIT when they help us
understand new process applications
understand new ways of doing business
become more successful through their success
Success Stories
Each company will describe why they do business with us differently. Each description will be a success story that includes many factors one of which is company size. Small, Medium and Large companies have different concerns. Here is a quick success story for each.