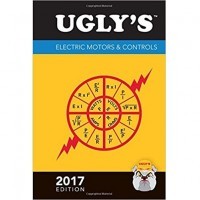 Electrical controls can be difficult to learn for beginners. The problem is there's no one place you can go to answer your questions quickly because the subject area is extremely large and your questions are generally very specific.
Colleges teach large topics like theory
Trade Schools teach topics specific to the their trade
Product Classes teach topics specific to their products
If you want a quick reference book try Ugly's Electric Motors & Controls. It's a great controls quick reference because it covers the electrical controls topics most people care about and doesn't overwhelm you with too much detail.
A Master Apprentice relationship is the best way to learn about electrical controls. Learn from a master and from the experience of doing. The Master's role is to teach you and guide you through the experience of making a series of small mistakes. You learn by doing.
Ask us
If you have electrical controls questions, or control panel questions, or application questions, give us a shot at them. We don't mind taking the time to try to help you. It helps us stay sharp and customer focused and it's an opportunity for us to build a new relationship.
We'll start by asking checking questions to figure out the best terminology to use, then discuss various topics using language we both understand. The posts below cover frequently discussed topics or questions using simple language. If you want a more detail call us and we'll do our best to help you.