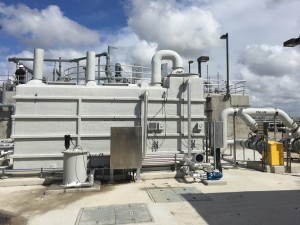 Equipment manufacturers specialize in designing and producing mechanical process equipment solutions for specific process problems.
Electrical control panels are important to their equipment package, but control panels are not their specialty. This is as it should be.
They provide better process equipment solutions when they provide better electrical control panels.
We have long lasting win-win relationships with original equipment manufacturers because we can do more together than we can separately.
When do we provide Process Equipment Solutions ?
Most equipment providers have designed and built their own equipment control panels or used local panel shops with some success. If they have an electrical controls department, it will always be subordinate to their mechanical equipment. We get involved when they want to perform optimally and decide to work with a panel shop partner.
We provide process equipment solutions when control problems occur too often and someone gets tired of dealing with them. There's usually a triggering event. Maybe their in-house controls guy left, or their panel shop became slow to respond, or a control panel problem delayed a shipment, or startup. There could be several reasons.
How do we provide Process Equipment Solutions ?
Some equipment manufacturers think their mechanical equipment is the important part of their equipment package and their control panels are less important. It's true, but it's why some underestimate the importance of control panels to their equipment package and their overall revenue and profitability.
We provide process equipment solutions by helping equipment manufacturers resolve recurring control panel problems, develop their control panels, and quote, ship and startup their equipment on schedule. This makes their equipment package easier to sell, quote, submit, produce, deliver, startup and support.