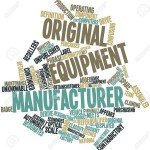 Producing OEM Control Panels is our primary business. All of our Original Equipment Manufacturers (OEM) customers sell equipment with and without control panels. Control panels can be a complicated topic because their primary focus is mechanical so control panels have a lower priority.
All of our OEM customers have a reputation for great service and have been successful selling their unique mechanical equipment. As competition intensifies they need to continue to out think the competition and offer a better equipment package including better control panels.
How do we help ?
Our customers use our design and production abilities to expand theirs. In the past they were able to sell simpler equipment packages with their standard equipment and control panel. This is not as true today.
Most of our OEM customers offer a configurable equipment package and allow their customers to order non-standard equipment and non-standard control panels. They can quote and produce non-standard equipment with relative ease. This is not as true for control panels, so they have us do it. This is how we help.
What's the process ?
| | |
| --- | --- |
| Steps | Interaction |
| Development | Their Product guys call us about new equipment designs in planning. We discuss their desired feature set and target price. If there's a mismatch we discuss potential changes and cost saving ideas. |
| Sales | Their Sales guys send us panel specifications for every equipment quote. We review the specifications and send them a quote prior to their deadline. If we make a mistake, it's our problem. |
| Design | When they receive an order, we provide a detailed panel submittal for approval. If our submittal is rejected, we resubmit, and repeat this process until our submittal is approved. |
| Delivery | When our submittal is approved, they give us an official purchase order. We schedule our production and delivery to synchronize with their equipment delivery schedule. |
| Support | During or after start up, if a control panel problem is discovered they or their customer call us for support. We help them diagnose and correct the problem. If we made a mistake it's our problem. |