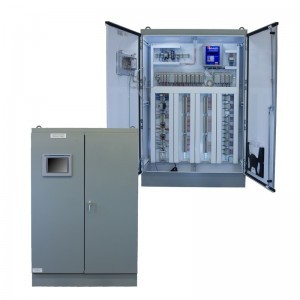 Control System Integrators must be able to implement new control systems efficiently. They must be able to develop economical project budgets quickly, quote them on time, and implement them on time and on budget.
Some Industrial Plants and Municipalities develop their own in-house Control System Integration capability so they don't have to rely on outsiders to design, implement, and maintain their plant control systems.
We were a Control System Integrator for 15 years so we know the difficulties involved. It was difficult for us to compete and remain profitable so we redesigned our business to focus only on producing control panels.
How do we help ?
A Control System Integrator's primary business is managing new project installations. They want every project to run smoothly and efficiently from beginning to end. Most don't specialize in producing control panels, so producing them (budgeting, quoting, submitting, production, testing, delivery) can create problems and delays.
Some Control System Integrators have us produce their control panels because we're fast and efficient and high service. We coordinate with them at each step to insure our part of the project runs smoothly and efficiently. We focus on the control panels so their project people can focus on other issues. This is how we help.
What's the process ?
We schedule our work to synchronize with the project schedule as follows.
| | |
| --- | --- |
| Project Step | Interaction |
| Budgeting | They give us the specifications for review. We review and discuss our potential cost saving ideas. Then, we provide a detailed quote before their deadline. |
| Design | We make sure we're aware of any changes since budgeting. Then, we provide a detailed engineering submittal for approval. If our submittal is rejected, we resubmit, and repeat this process until our submittal is approved. |
| Delivery | When our submittal is approved, they give us an official purchase order. We release the order to production and deliver on time. |
| Support | If they have questions or problems they call us for support. If this occurs before delivery we make any required modifications. When this occurs in the field, we help with troubleshooting. If control panel modifications are required we send them a field installation kit to simplify the process. |